A Better Bedside Manner
According to the World Health Organization, France has the top-rated healthcare system in the world. Part of this can be attributed to our belief that all citizens should have access to quality medical care, but also the government's commitment to fostering innovation and economic development in the healthcare system via agencies such asEurasante.
Two companies pushing the innovation envelope in the area of patient care are Groupe Scotler and Econocom. They joined forces to address the need to provide doctors and nurses with easy access to patient medical information, as well as improve the comfort of patients during their hospital stay. Scotler brought its expertise building customized software and hardware solutions; Econocom contributed its years of working as a system integrator and solution provider. The result is Care and Comfort.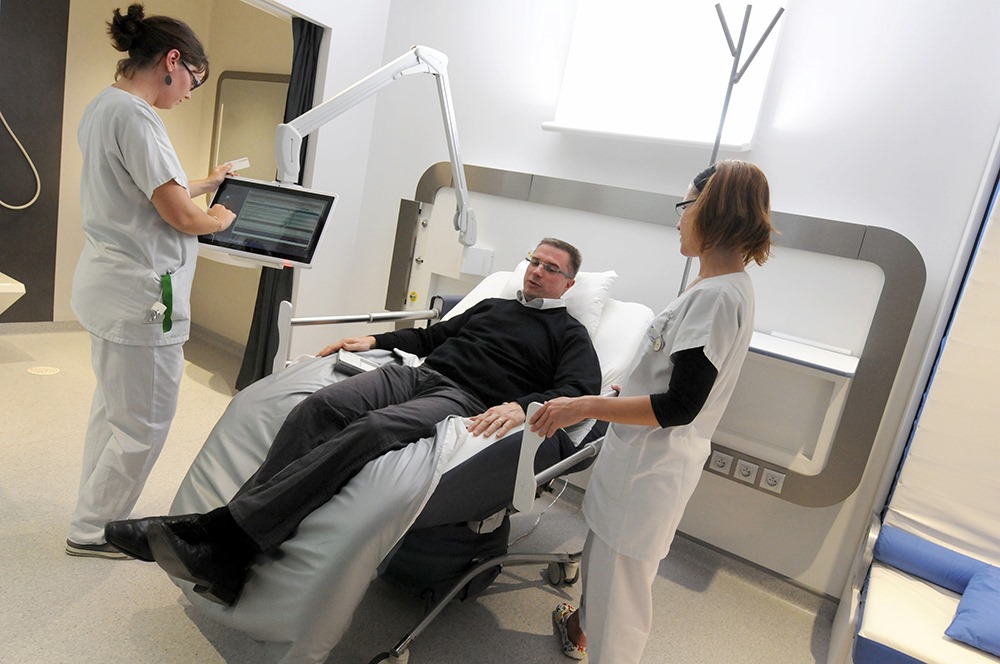 Read the whole article here: